Levanto is situated on a sandy beach in a valley surrounded by olive groves and mediterranean vegetation.
It is an excellent home base for people who want to visit the Cinque Terre and also want to explore the less crowded northern coastal strip. Bigger than the Cinque Terre towns, Levanto has many good restaurants, shops, bars, cafés and a daily fresh fish and vegetable market.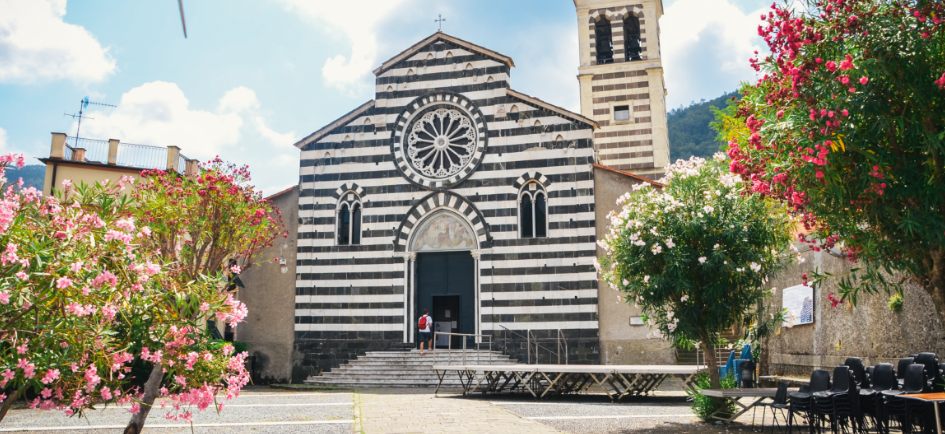 The historic district of Levanto, with buildings dating back to the 13th century, can be best explored by a guided tour that will show you Levanto as a rich and lively mercantile village during the Middle Ages. A few of Levanto's historical treasures are the church of Sant'Andrea, with its white marble and black stone façade and magnificent rose window, the medieval Loggia and the House Restani, a mercantile house decorated with mullioned windows.
Cinque Terre
is one of the most famous national park in the world and includes the enchanting five coastal villages of Monterosso, Vernazza, Corniglia, Manarola and Riomaggiore. Its highly unusual man-made landscape with its seven thousand kilometers of dry stone walls, made over centuries to obtain strips of arable land, became an
UNESCO World Heritage Site
. Cinque Terre can easily be reached by a short train ride, ferryboat or along scenic paths. The most famous trail that joins all the 5 villages and runs along the coastline is the
Trail "Azzurro"
, especially the part called
"Via dell'Amore"
, known throughout the world for the breathtaking views, especially romantic at sunset.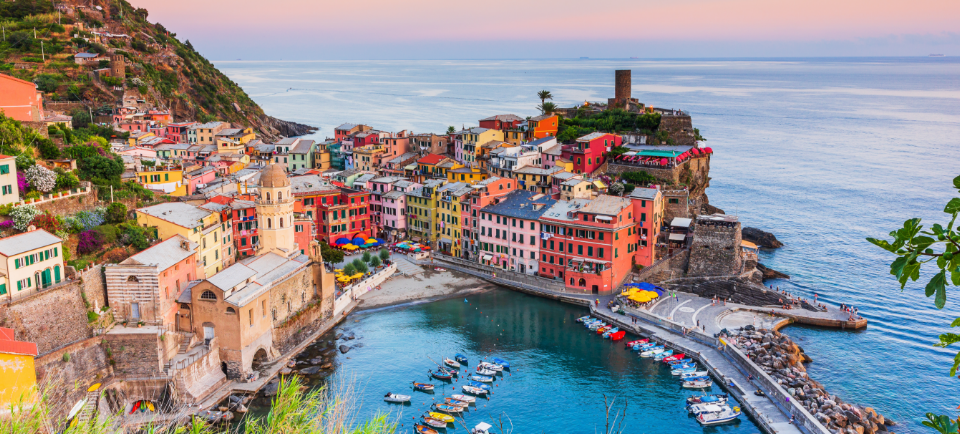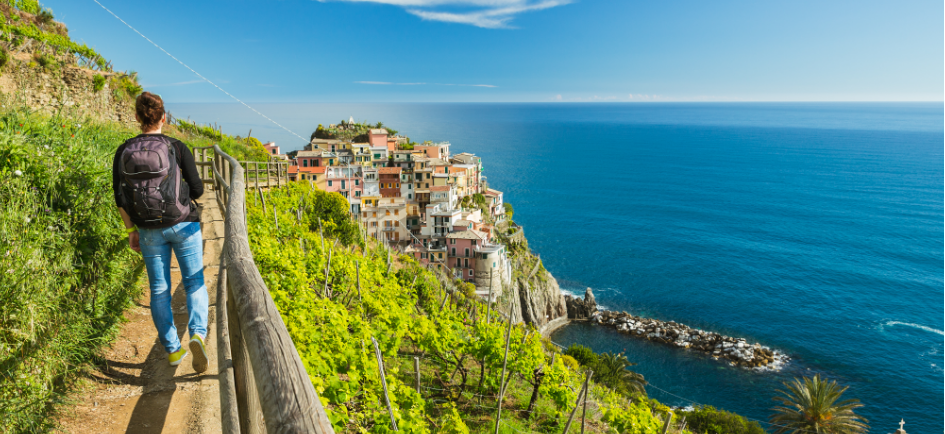 There are many less traveled paths that lead up the mountainside which offer spectacular views of the little villages and hamlets. The variety of the mediterranean vegetation, alternating with terraces of vineyards, olive groves and abandoned farmland, is well worth seeing.