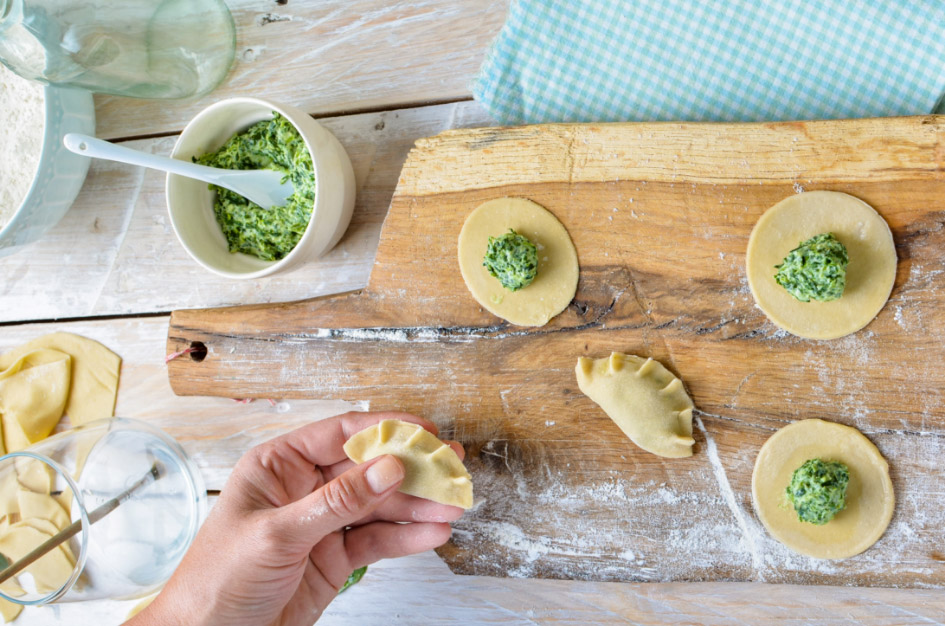 Cooking class  - The ligurian kitchen
It is traditionally known for its natural and pure ingredients composed of fresh and local vegetables, seafood and game. Most characteristic is the abundant use of wild herbs, such as the aromatic rosmarin, thyme, sage and borage. You will learn how to prepare the original "Pesto alla genovese" and how to use fresh basil to add flavor to other traditional italian dishes. The class takes place in the characteristic cellar of the 17th century villa and is followed by a candlelight dinner on the panoramic terrace.
The program
The class takes place in our charming 17th century "cantina". Lesson starts at 4:00 pm with an introduction to the menu and handout of the recipes, then continues with the preparation of the dishes. Participants will have hands-on experience creating a delicious 3 courses meal. Around 6:30 pm the aperitif will be served on the terrace. The lesson ends with the candlelight dinner accompanied by our local wines.
A large aperitive in a romantic setting savoring a selection of regional specialties along with local wine.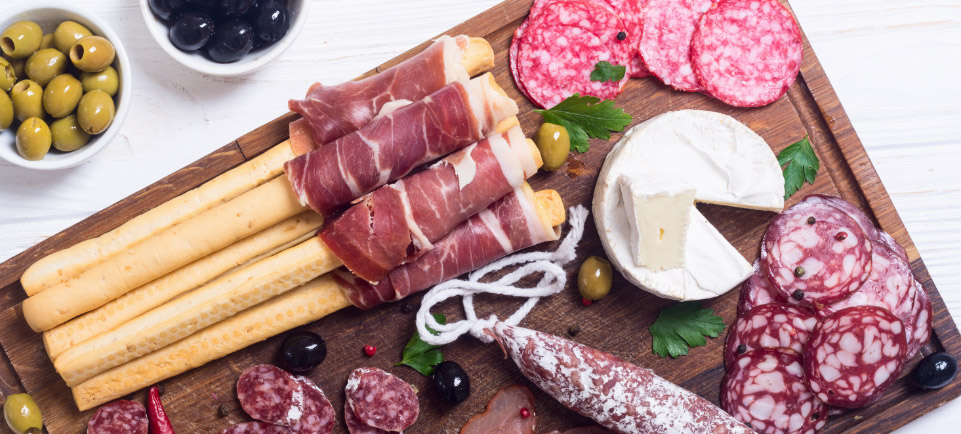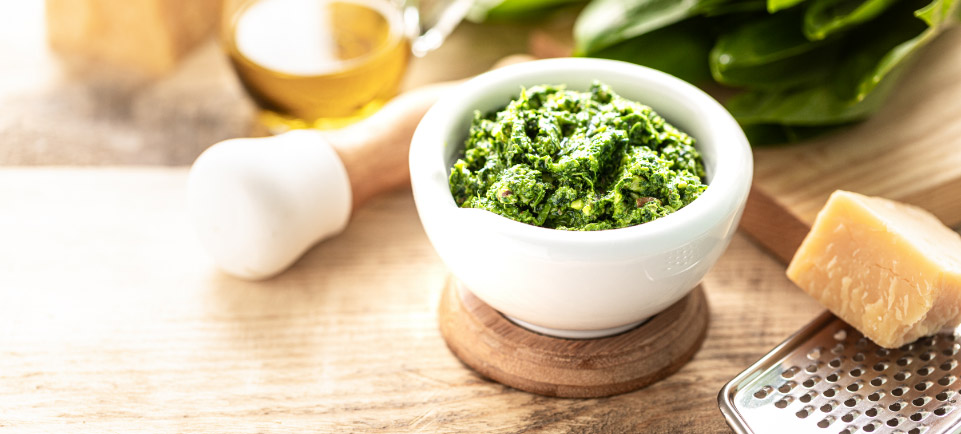 Enjoy a special evening on our charming terrace tasting various dishes prepared with homemade Pesto and fresh basil, accompanied by local wine.
A vegetarian delight with local fresh products, tasting some traditional ligurian recipes and some of the best wines in the area.