Villanova's ideal location offers our guest a broad spectrum of activities.
Away from the crowds, situated in the open countryside, Villanova is a paradise
for nature lovers and hikers. A hiking path connects Villanova directly to the
famous and unique Cinque Terre National Park, listed in 1998 as a world
heritage under the protection of UNESCO.
Villanova is also a paradise for children who find its open space the ideal place for fun and adventure.
At the reception we will be happy to offer you more details and information about the services offered at Villanova or in the area.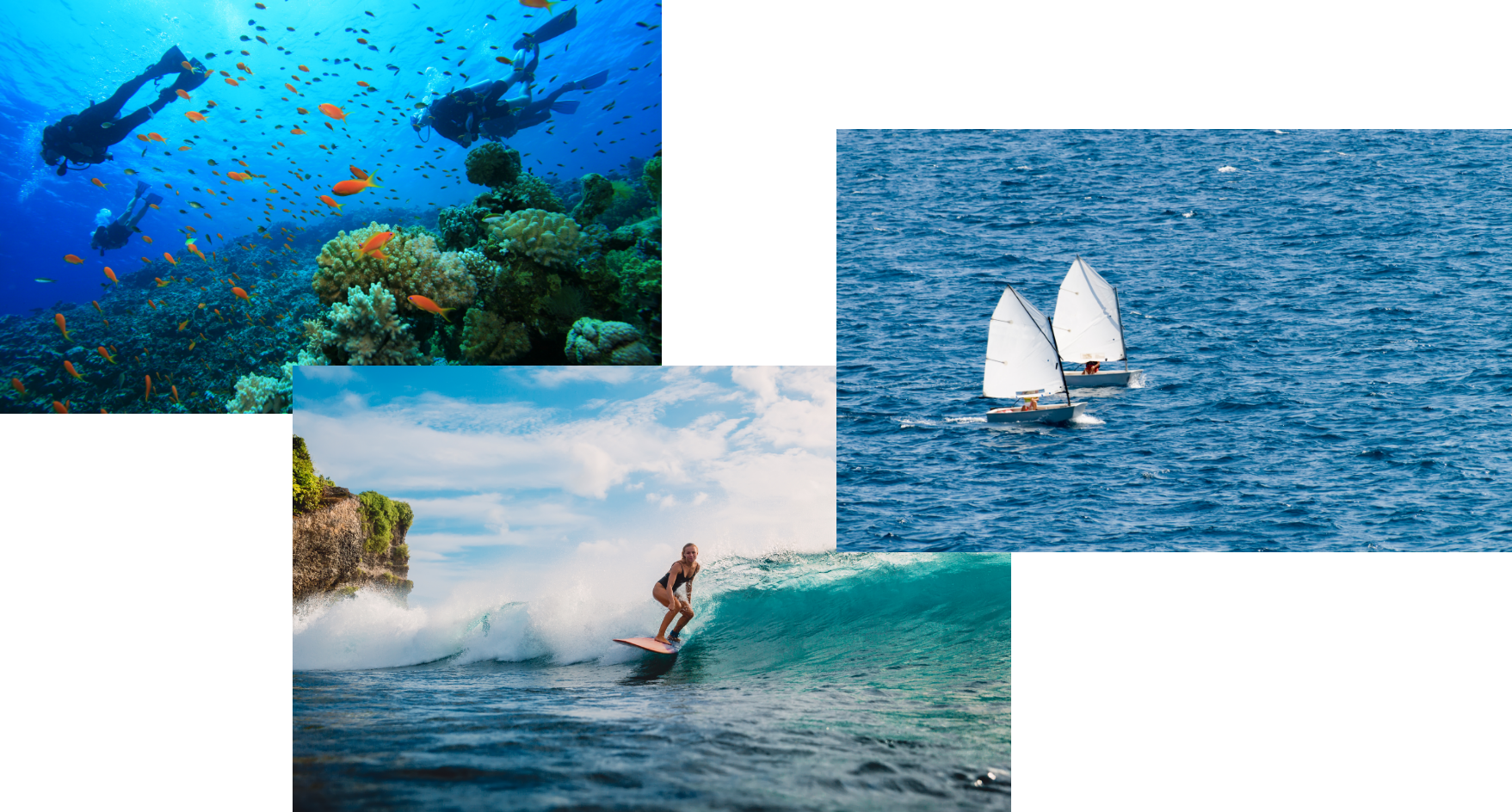 The nearest town to Villanova is Levanto (5 minutes by car and 30 by foot), a place for fun and entertainment. Sport facilities have boat, kayak, surf, paddleboard and bike rentals. Two diving centers offer scuba diving excursions and certificate courses. Sailing classes are also available for adults and children.
Levanto is famous for having one of the best coast lines in Italy for surfing where also children can learn how to surf. The long sandy beach has several public and private beach areas, one of them with access to a large outdoor swimming pool. Tennis can be played in Levanto as well as in Bonassola, which is easily reachable by a pedestrian and bycicle lane along the old railway tracks.
Activities inland include horseback riding, river kayaking, rafting and fun at the adventure park.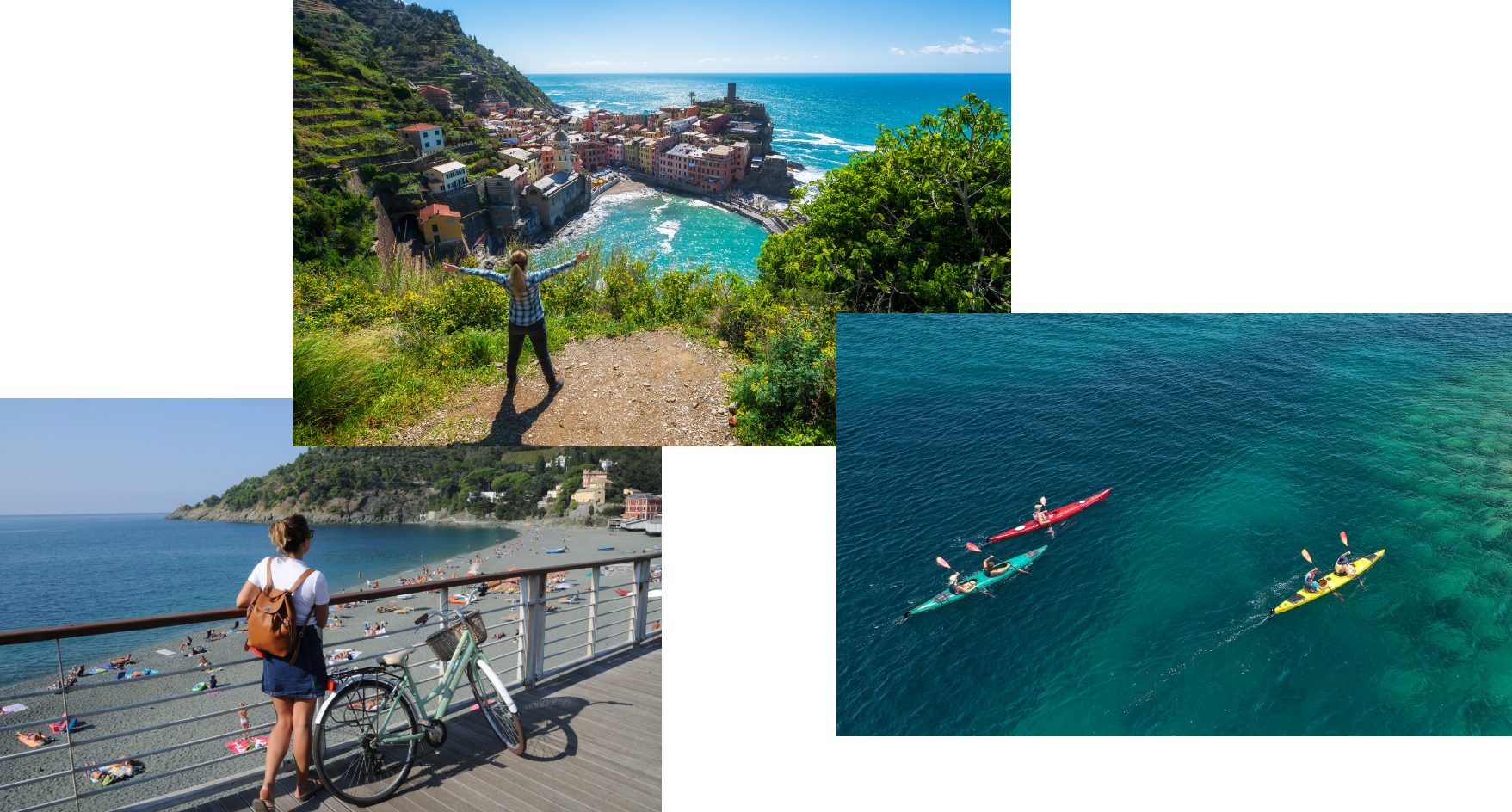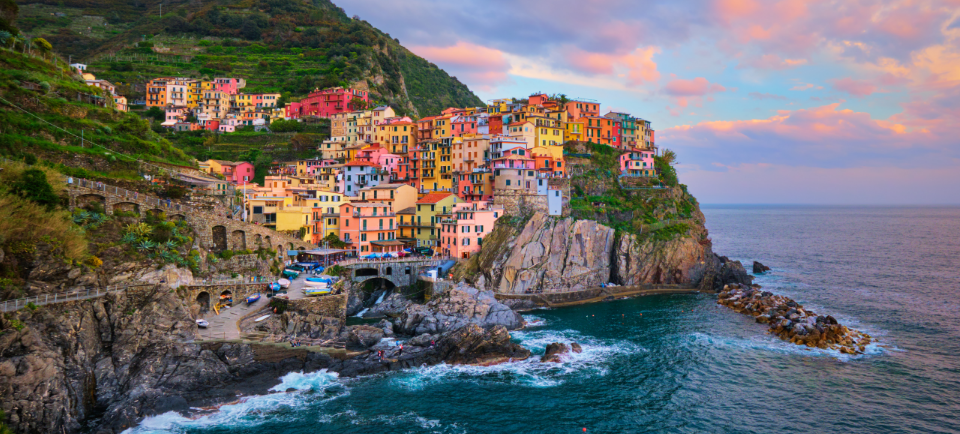 One of the most important attractions, however, is the Cinque Terre National Park. Hikers can choose many different paths to enjoy the beautiful coastline. From Levanto to Riomaggiore, each village along the way may become a stop or a resting point, giving the option to continue walking or returning via train or ferry boat. The ferries run daily from April to October allowing you to enjoy the Cinque Terre coastline from a different perspective.

From Villanova, you can easily be reached by train, ferry or car are other beautiful coastal villages, such as Portovenere, Lerici and Tellaro in the Bay of the Poets, near La Spezia. North of Levanto you can visit Sestri Levante, Santa Margherita and the exclusive village of Portofino, while inland you can drive to Varese Ligure, a town interesting for its cercular architecture and its environmental consciousness. Spend a relaxing day at the Montecatini thermes, explore the marble quarries of Carrara, or visit the Lunigiana Valley with its 100 castles. The historic cities of Pisa, Genova, Lucca, and Florence can be reached within one or two hours.